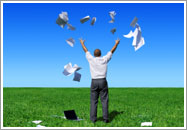 Pear's commitment to sustainability goes well beyond our manufacturer partners' world class ability to deliver green products. It also goes well beyond talking about sustainability; In fact were helping deliver more than 2.0mm square feet of sustainable space right here in Colorado. Projects like: EPA, Aardex (Signature Center), City of Commerce City, Westfield Development (1800 Larimer and Lincoln Station I,II and III) and First Century Development (1755 Blake), Lehman Call Center Scottsbluff and NREL to name a few. Pears subsidiary company, Engineered Interiors Group (EIG), is actively involved in helping owners and developers understand that the key to successful performance of sustainable design construction is not in the products but in the process of integrated design. To derive the expected benefits of sustainable design the foundation of success is to bring together an entire team from end user to subcontractors that are committed to successfully implementing sustainable design in a cost effective result.
We have extended our reach to connect the core and shell with the interior of the building. We offer a new paradigm in understanding how all of the building systems work together. The time has come to raise expectations for building performance and aim for 100 percent satisfaction end user satisfaction with the indoor environment. Previously, industry standards for buildings had been set to satisfy only four-out-of-five occupants at any one time. "We're still designing buildings for the 'driver' not all the occupants," said Vivian Loftness, professor and head of the Department of Architecture at Carnegie Mellon University, Pittsburgh, Pa.. She was comparing the building industry to the auto industry, which has in recent years started designing cars for all the occupants comfort.
Here are some basic tips for designing and maintaining building systems that promote optimal IEQ performance:
Integrated Team Design, Site Selection, Air Quality Standards, Thermal Comfort Standards, Personal Control, Flexibility, Versatility, Cable Distribution, Integration, Space Planning, Underfloor Plenum, Layout, Modular Components, First Costs Effectiveness, Construction Process, Integration, Environmentally Friendly Materials, Life-Cycle Costs, Productivity Effects, Employee/Tenant Retention, Reconfiguration Costs, Recycling of Materials.
Sustainability is the right thing to do for the occupants, for the environment and for financial economics. Sustainability is not in the future, it is now. Let Pear show you how your green ideas can become sustainable practices.